Commercial Frozen Beverage Machines
Taylor Frozen Beverage Machines
Frozen Carbonated Beverages
Having the right commercial food equipment in your kitchen is key to maximizing profits and customer satisfaction. Frozen Carbonated Beverages (FCBs) are a customer favorite, and adding these tasty treats to your menu is a cost-effective way to serve up smiles and delight. These cold, delicious treats are made by combining water, CO2, and syrup. The finished product is approximately double the volume of the basic ingredients, making it a light, airy, sippable and very profitable refreshing beverage.
Taylor® manufactures a wide variety of FCB machines, including both counter and floor models with two or four flavors.
Frozen Uncarbonated Beverages
Are you looking for a delicious frozen treat to offer your customers that doesn't rely on the use of CO2? Taylor has your commercial food equipment needs covered there, too. Frozen Uncarbonated Beverages (FUB) are slush drinks that can be premixed and dispensed directly from the freezer, or they can be made with a neutral base that can be post-mixed and blended with syrups or flavorings.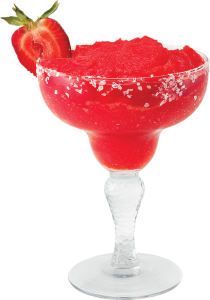 Alcoholic and Non-Alcoholic Frozen Beverages
Incorporating delicious frozen beverages into your menu doesn't have to be limited to traditional slushies. There are a wide variety of alcoholic frozen beverages that are sure to provide your customers with many enticing and refreshing options. Alcoholic drinks such as margaritas, daiquiris, piña coladas, and more can be made with great ease when you purchase commercial frozen beverage machines from Taylor. If you prefer the same great selection without the alcohol, you can also create delectable non-alcoholic drinks such as frozen lemonade, punch, or cappuccino.
Browse through our entire inventory of frozen carbonated beverage and frozen uncarbonated beverage equipment and then contact your local sales office today.
Showing all 6 results