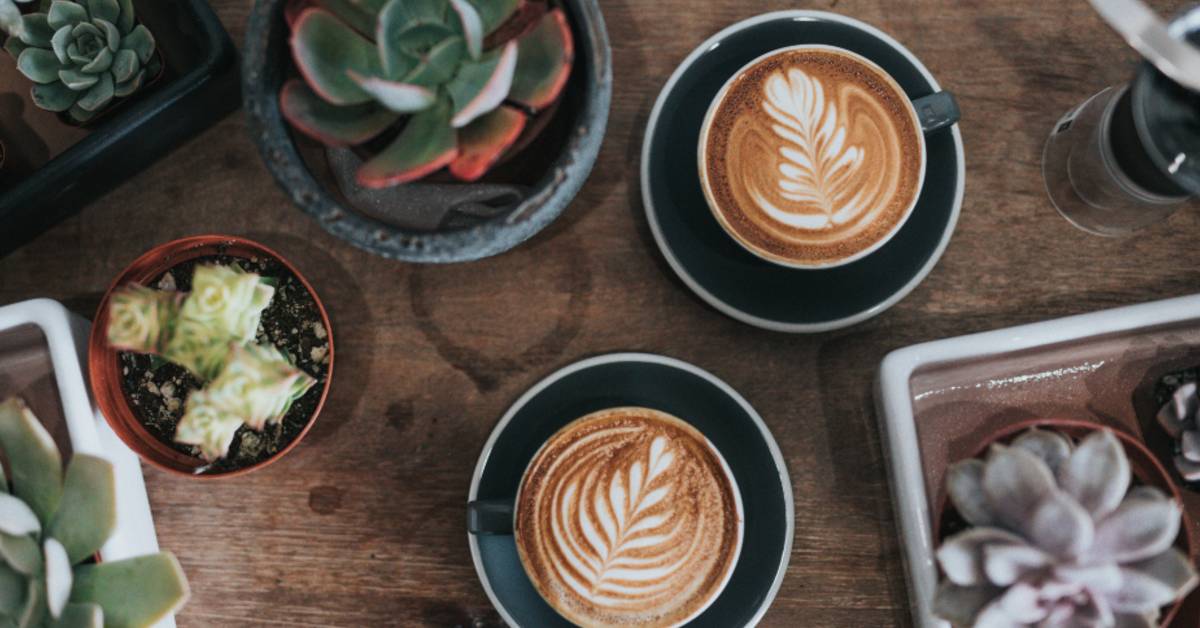 Coffee shops not only provide people with delicious coffee beverages and specialty espresso drinks, but they also give people a place to go where they can hang out, read a book, and socialize with friends. If you are considering opening a coffee shop in your area, then you will have a lot to plan before your business is ready to open. In part one of this series, we discussed a few different items that you will need to buy for your new coffee shop. As we continue with part two, we will discuss a few more items that are necessary to help your business reach success!
Taylor Freezer of Michigan is proud to provide commercial food service equipment to business owners all across the state. We offer appliances from some of the top brands in the industry, and when you work with us, you can guarantee that you will receive professional service and support when you need it. Learn more about how we can help your business thrive, and contact your local Taylor Freezer sales representative to get started.
Espresso Machine
One of the most important appliances you will need to have in your arsenal is an espresso machine. Espresso is used in most specialty drinks, as well as on its own, and most espresso machines come with a variety of functions that help you create delicious beverages time and time again. Before you buy an espresso machine, it's important to do your research and see what machines will better serve you and your business. In addition to examining the features and the number of drip stations, you will also need to consider whether or not you want to buy new or used. While high-quality used espresso machines are available, and can save you money up front, you also have to keep in mind that if you buy used, you will most likely need to replace the machine sooner rather than later.
When making this decision, it's important to keep in mind that your coffee shop may depend on your espresso maker more than any other appliance. Because espresso makers are used for so many different drinks, it is likely that espresso will be the backbone of your business. For this reason, it may be in your best interest to invest in a new espresso machine that is guaranteed to work right and stand the test of time from the very beginning.
Coffee Maker
While your espresso machine may be the star of the show, that doesn't mean that a coffee maker is any less important. There are plenty of people who enjoy black coffee, especially given that it is a less expensive option at most coffee shops. When searching for a drip coffee maker, you will want to look for one that can pull its weight and is large enough to keep up with demand during the busiest times of the day. If you have a few different blends that you plan to offer, then you may even consider buying more than one drip coffee maker, or one that gives you the option of brewing more than one blend at a time.
Refrigeration System
After the espresso and drip coffee makers, the next large item that you will need to consider is refrigeration. When making coffee, you typically use a variety of dairy products like milk and cream, as well as a few non-dairy products that need to stay refrigerated as well. If you plan on serving food at your coffee shop, then you may have a few products that need to be kept frozen or need to stay in the refrigerator to stay fresh. As you can imagine, it's important to think about refrigeration when you plan the layout and the equipment you will need for your coffee shop. Think about whether or not you want one large refrigeration unit or a few small ones that fit under the counter for easy access. You can also choose a combination of larger and smaller units to help keep the flow of the environment.

Hot Water Dispenser
Coffee makers usually give you the option of dispensing hot water, but if you're trying to get hot water for tea while another worker is trying to make coffee, it can create a bottleneck effect that will slow down your business. Investing in a hot water dispenser may not be high up on your list of priorities, but it can definitely come in handy in more situations than one. For example, you can use it to serve customers who want tea without having to take water away from the coffee maker. Additionally, hot water is often used for cleaning, and having a hot water dispenser will allow you to get hot water quickly and without hassle.
Find Equipment and More at Taylor Freezer!
Ready to stock up on all of the equipment you need to open your business? At Taylor Freezer of Michigan, we can provide you with the commercial food service equipment you need, as well as service and support when you need it most. View a selection of our products on our website, and get started by calling your local Taylor Freezer sales representative today!