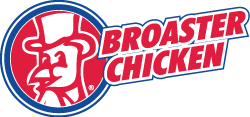 As a licensed Broaster operator, you can choose from a wide variety of fresh and frozen foods for creating a popular menu and building your sales and profits.
You can start with your own fresh chicken, or for added convenience, use our Chickite® Plus 8-piece-cut trimmed, premarinated fresh chicken or our Broaster® Recipe 8-piece-cut premarinated and breaded frozen chicken.
Broaster also offers a wide variety of delicious, high quality frozen products such as popcorn chicken, chicken tenders, potato wedges, fish, shrimp, mozzarella sticks, corndogs, buttermilk biscuits, and more.
Many Broaster operators serve a combination of both Genuine Broaster® freshly made products and Broaster® Recipe frozen, ready-to-cook products to satisfy the differing appetites of their many customers.

Genuine Broaster® Fresh Products

In addition to our trademark Chickite® marinade and Slo-Bro® coating used to make Genuine Broaster Chicken® from your own fresh chicken, Broaster also offers 4 other marinades, 11 other coatings, 2 different batters, 4 types of seasonings, 2 gravy mixes, and a side dish mix, allowing you to create a wide variety of products and flavor profiles that your customers will rave about.
Using these specially blended condiments and mixes, you can create from fresh an unlimited number of Broaster® menu items, including:
Extra Crispy Broaster Chicken® · Crispy Cajun Broaster Chicken® · Broaster® Potato Wedges · Broaster® Chicken Wings · Broaster® Catfish · Broaster® Pork Chops · Broaster® Ribs · Broaster® Fish · Broaster® Shrimp · Broaster® Mushrooms · Broaster® Country and Creamy Chicken Gravies · Broaster® Cornbread Muffins · Broaster® Hush Puppies · and more!
Additional information about Broaster condiments and the various recipes that can be made from each can be found in our brochure "Recipes from the Broaster Kitchen." Click on one of the following links to view a copy in Adobe Acrobat pdf format (screen res pdf file: 411k, high res pdf file: 3094k).
We also offer specially designed items such as automatic breaders and marinators, marinating tubs, and prep stations to make your food preparation fast and easy.
In addition, Broaster offers two high-quality Bro-Oil cooking oils — Canola and Rice Bran. Both oils are low in saturated fat, have no cholesterol and no trans fat, and offer excellent stability for extended fry life and superior quality results.
For added taste and convenience, portion pack sauces are currently available in two varieties – Honey Mustard and Barbeque – with more to come. These great tasting, high quality sauces are offered in single serving sizes to help you control inventory while providing a professional, branded look to your Broaster operation.

Chickite® Plus Premium Fresh Chicken
Our Chickite® Plus premium fresh chicken is cut, trimmed, and premarinated for that consistently tender, juicy, and delicious taste that is exclusively Broaster, then vacuum packed for longer shelf life. It's the only premarinated chicken approved for preparing Genuine Broaster Chicken®.
Click on one of the following links for our Chickite Plus specification sheet in Adobe Acrobat pdf format (screen res pdf file: 188k, high res pdf file: 798k).
Broaster® Recipe Foods
Our top quality, ready-to-cook Broaster® Recipe Foods offer a complete new avenue of profit opportunity for you. Each item is made of the highest quality ingredients, breaded and quick frozen for a delicious and distinctive taste appeal.
With Broaster® Recipe you get all of our proprietary seasonings, coatings, and flavorful marinades in a full line of popular foods – from 8-piece-cut chicken, to boneless products such as chicken tenders and popcorn chicken, to convenient grab 'n go foods such as hot wings, potato wedges, cheese sticks, cod, shrimp, pork tenderloin, onion rings, fried mini cheesecakes, burritos, and more! And, because these products come ready-to-cook, you control costs by preparing only you need and exactly what your customers want, all in a matter of minutes.
Click here to go to web page featuring brief descriptions of all Broaster® Recipe Foods.
Click here for chart of product specifications and portion cost for operators for all Broaster® Recipe Foods (194k Adobe Acrobat pdf file)
Back to top of page